Category SLider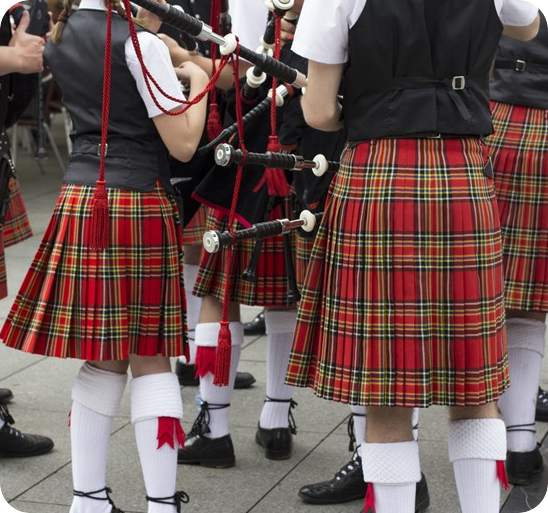 We are leading Manufacturers and Wholesale Exporters of all products below
Bagpipe, Practice Chanter, Drone Silk Cord, Bombard Chanter, Balmorals Hat, Glengarry Cap, Beret, Tam O Shanter, Prince Charlie Jacket, Pipe Band Doublets, Waist Belt, Cross Belt, Buckles, Traditional Tartan Kilt, Utility Kilt, Pin, Belt, Plaid Brooch, Piper Plaids, Drum Major Mace, Guantlet, Sash, Bugle, Sporrans, Horse Hair, Hoses (Socks), Ghillie Brogues, Diced Hose Tops, Sgain Dubhs, Dirk, Musical Instruments, Lyre Harp, Vellum Drum Head, Vellum Parchments, etc.
We assure you we give you High standard Quality of workmanship, Competitive prices and fastest delivery than your running supplier.
We are very confident this times your honor response along with your requirements by return e-mail.
Best Regards,
Thistle Rose Enterprises